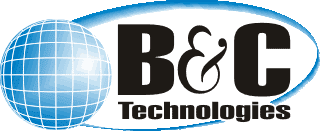 IC Series Commercial Ironer
8, 13, & 20 INCH DIAMETER, AVAILABLE IN 55, 63, 79, 102, & 130 INCH WIDTH
The IC series ironers are ideal for small to medium sized hotels, restaurants, health care, party rental and dry cleaners. They produce a high quality finish easily and efficiently utilizing high evaporation power while saving energy. IC-13 and IC-20 feature panels made of 304 stainless steel while the IC-8 has high quality painted panels. The cylinder is supported by heavy-duty bearings. A large efficient fan pulls evaporated moisture away from the cylinder. Nomex ironing belts that prevent absorption of moisture while ironing extends the life of all feed components. The compact design occupies very little space as the finished linen is discharged to the front. Curious about ironing? Take a look at the B&C Blog posting about ironing!
Click below for more information:
Request a Quote
Please fill out the form and a salesperson will be in touch with you soon. We strive to fulfill requests as quickly as possible.